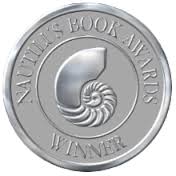 Barbara Brooks Kimmel  has just learned that her book,  "Trust Inc., Strategies for Building Your Company's Most Valuable Asset" has received a 2014 Nautilus Silver award in business/leadership. Founded in 1998, the Nautilus Awards honor books promoting social or environmental justice. Former winners include Deepak Chopra, Barbara Kingsolver, Marianne Williamson, Eckhart Tolle and others.
"Trust Inc." is the first in a series of crowd-sourced books containing dozens of essays written by experts in organizational trust and leadership including Stephen M.R. Covey, Kouzes & Posner, Patricia Aburdene and Ken Blanchard. The foreword is written by Timothy McClimon of American Express and the concluding chapter is written by Robert Easton of Accenture. Many consider the breakdown in trust to be the "issue of the decade" and this book is the definitive guide for any organization seeking to build trust with its stakeholders.
After graduating from Lafayette College with a degree in International Affairs, and receiving an MBA from Baruch in New York City, Kimmel worked as a consultant to McKinsey and then founded a communications firm in 1994, called Next Decade, Inc. whose focus has been on "simplifying complex subjects." In 2009 she turned her attention to the subject of "trust" and launched  Trust Across America, a global program that provides trust tools, interactive presentations and workshops to organizations of all sizes. 
Trust, Inc., Strategies for Building Your Company's Most Valuable Asset is available from Amazon.com and the Barnes & Noble website. The next book, Trust Inc., A Guide for Boards and C-Suites will be published in May.