How does YOUR workplace track TRUST?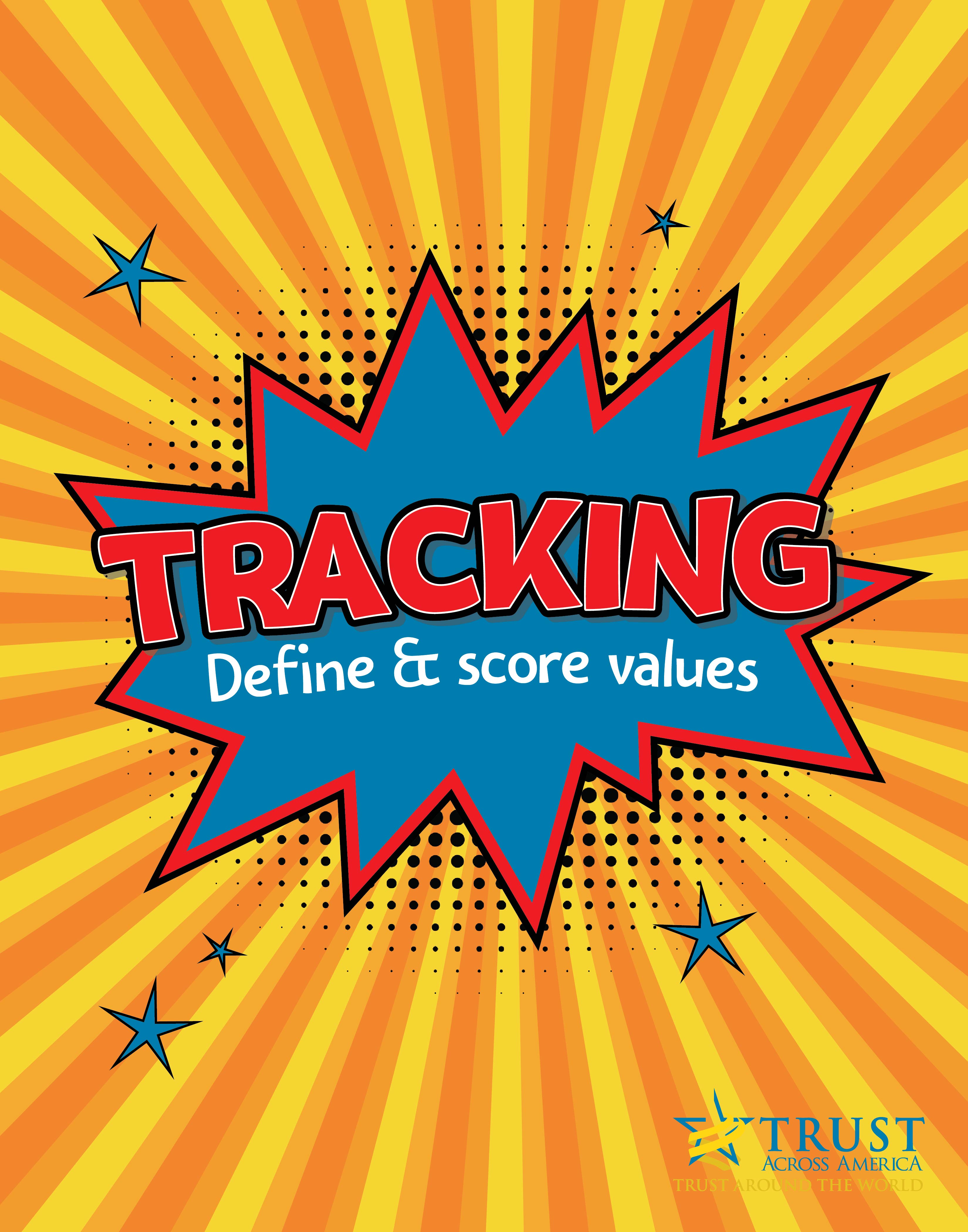 To date, over 46% of 600+ survey respondents say "Tracking" trust is lacking in their workplace. 
That's not surprising considering that in most workplaces:
Leadership either ignores trust or takes it for granted until the inevitable crisis
Trust is mistaken for a "soft" intangible
No silo "owns" trust and therefore there is no budget for it
Yet in reality, trust may be a leader's MOST important and MOST frequently ignored key performance indicator.
Tracking is the final of *12 behaviors in our Tap Into Trust (TAP) framework having now been accessed over 150,000 times in 16 languages.
Tracking is NOT about measuring trust, since trust is an outcome of principled behaviors, not a measurable input.  Tracking is about ensuring that the organizational values and behaviors that build stakeholder trust are learned, understood, role modeled, practiced and reinforced by leadership.  It's about building the right principled behaviors over time and in incremental steps, and tracking and measuring those behaviors. Only then can the goal of "trust" be achieved. Trust is built from the inside out. This is what creates organizational value.
The next time you hear the claim that trust is a "top" priority, on an organization's agenda, or being measured, see if you can find any details that describe the actions being taken to elevate trust. Who is advising leadership to use the word "trust" and why? Is it in response to the latest crisis? Is it more than "feel good" talk? Is the organization checking its trust box by hiring that expensive motivational speaker? The word "trust" is way too often attached to a delegated and budgeted "benchmark" or measure like branding, crisis/reputation management, diversity & inclusion, ESG, customer service, data security and AI. These are short-term box checking and easy to sell programs, not to be confused with building long-term sustainable trust. It's trust, not perception of trust that makes or breaks an organization over time.
Trust Across America-Trust Around the World recently created The "Art" of Trust visual "cues" to start a discussion about workplace behaviors that build and weaken stakeholder trust. Together these cues form a "Wall" of Trust to enhance learning and retention.
In building team and stakeholder trust, we describe "Tracking" as follows:
We define and scorecard our performance against our value and values – we measure both.
Our Trust Alliance members suggest the following discussion questions to track workplace trust.
Are our goals encouraging the right behaviors or causing people to do wrong things?

How do we react to those achieving "good results" when accomplished by means contrary to our values?
The "Art" of Trust  is one of many resources designed for our Trust Action Project to help leaders, teams and organizations move from trust talk to ACTION in 2021 and beyond.
Would you like to build a Wall of Trust for your team? Take the first step.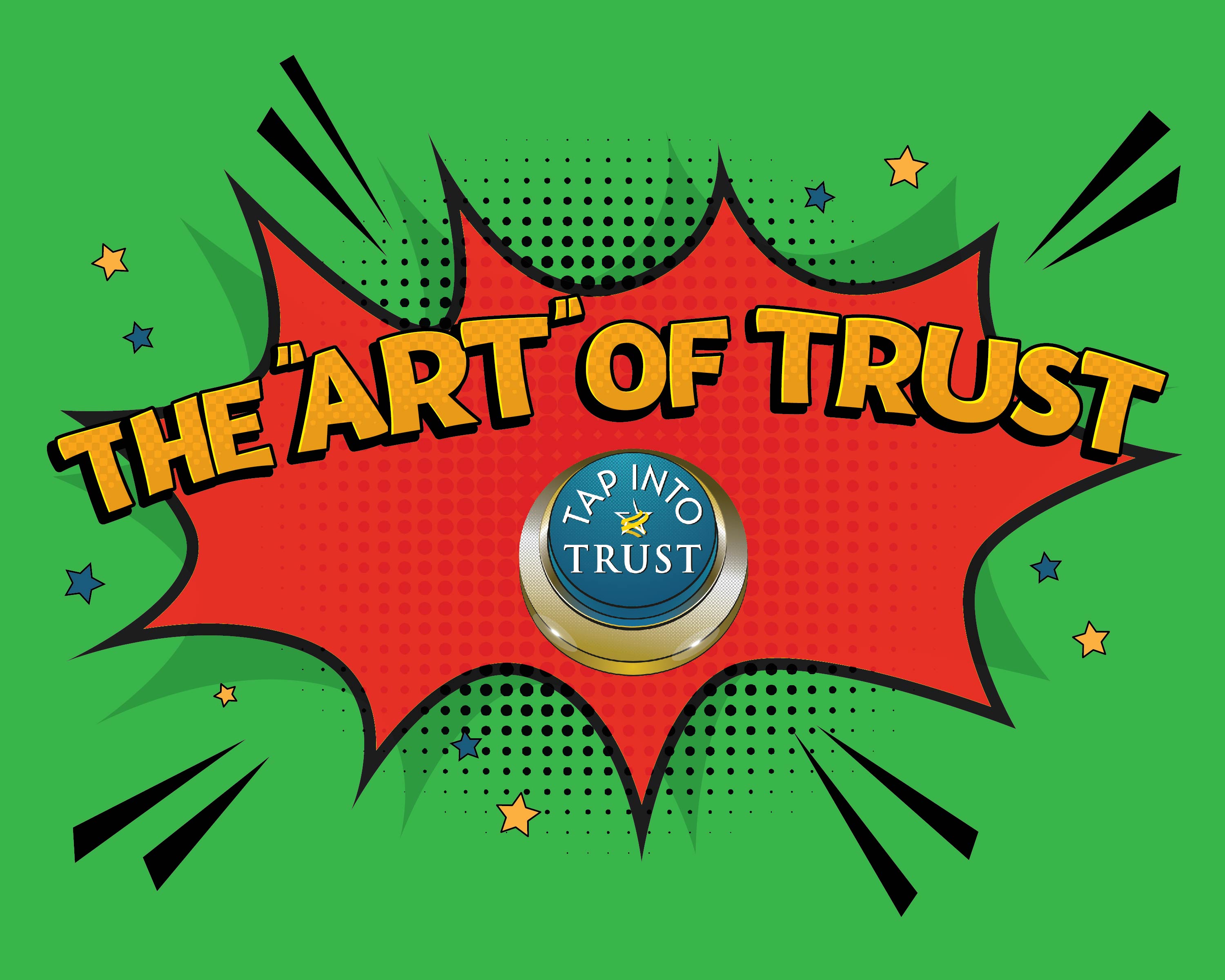 Join our global Trust Alliance and participate in our programs.
Learn more about the Trust Action Project 2021 at this link.
*TAP INTO TRUST is an acronym. The 12 behaviors are equally weighted. The weakest behaviors break the trust chain.
Copyright 2021, Next Decade, Inc.