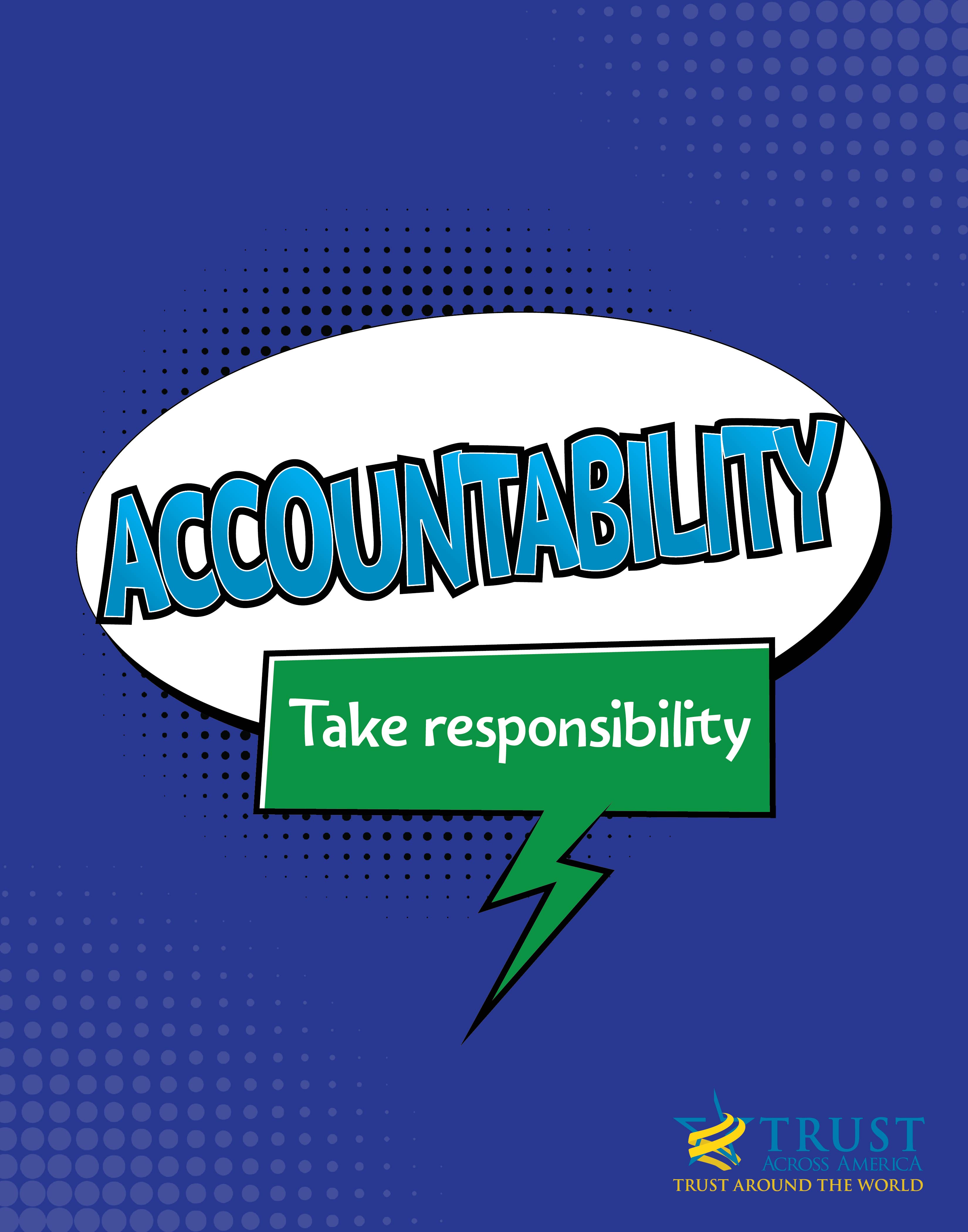 I remember speaking with Greg Link when he and Stephen M.R. Covey were writing their book Smart Trust.
That was 10 years ago
What has changed? In essence accountable leaders who have assumed responsibility for trust continue to reap the rewards. But sadly, over the past decade not many have chosen this route. Instead, the majority of businesses are simply checking boxes and little more. Why? These activities are relatively fast, easy and can be delegated. Put the "trust" label on the program and check the box. Now the communications team has some great talking points. Brand trust, purpose trust, AI trust, digital trust, ESG trust, etc. The list is endless. Who benefits from this approach? Consultants, speakers, academics, media and NGOs who have all joined forces in monetizing "perception of trust." Who loses? Boards, business leaders, employees, customers and most other stakeholders.
In Smart Trust Covey and Link discuss 5 actions
Choose to believe in trust. …
Start with self. …
Declare your intent and assume positive intent in others. …
Do what you say you're going to do. …
Lead out in extending trust to others.
These actions are a great starting point for business leaders, and there are many time tested strategies that will result in smart trust. Paradoxically, while trust is more important than ever, the majority of those who have the power to elevate it are choosing all the wrong approaches. I call that a dangerous win/lose proposition.
In the words of Covey and Link  There is a direct connection between trust and prosperity because trust always affects two key inputs to prosperity: speed and cost. In low-trust situations, speed goes down and costs go up because of the many extra steps that suspicions generate in a relationship, whereas two parties that trust each other accomplish things much quicker and, consequently, cheaper. The authors call high trust a "performance multiplier." High trust creates a dividend, while low trust creates a wasted tax.
Whether you choose to be part of the trust problem or part of the solution, here are a few indisputable facts:
Trust is the outcome of principled behavior.
Trust is always interpersonal.
Trust takes time and it is built in incremental steps.
Trust building is an inside out, not an outside in activity.
Trust ALWAYS starts with leadership.
As Bill George said in his testimonial for Smart Trust… Nothing is more important than building trust in relationships and in organizations. Trust is the glue that binds us together. Everywhere I go I see a remarkable loss of trust in leaders, and once lost, trust is very hard to regain. I feel this loss is tearing at the fabric of society, as so many people love to blame others for their misfortunes but fail to look in the mirror at themselves.
For more information and resources on elevating trust, please visit www.trustacrossamerica.com
Or contact us directly.
Barbara Brooks Kimmel is an author, speaker, product developer and global subject matter expert on trust and trustworthiness. Founder of Trust Across America-Trust Around the World she is author of the award-winning Trust Inc., Strategies for Building Your Company's Most Valuable Asset, Trust Inc., 52 Weeks of Activities and Inspirations for Building Workplace Trust and Trust Inc., a Guide for Boards & C-Suites. She majored in International Affairs (Lafayette College), and has an MBA (Baruch- City University of NY). Her expertise on trust has been cited in Harvard Business Review, Investor's Business Daily, Thomson Reuters, BBC Radio, The Conference Board, Global Finance Magazine, Bank Director and Forbes, among others.
Copyright 2023, Next Decade, Inc.