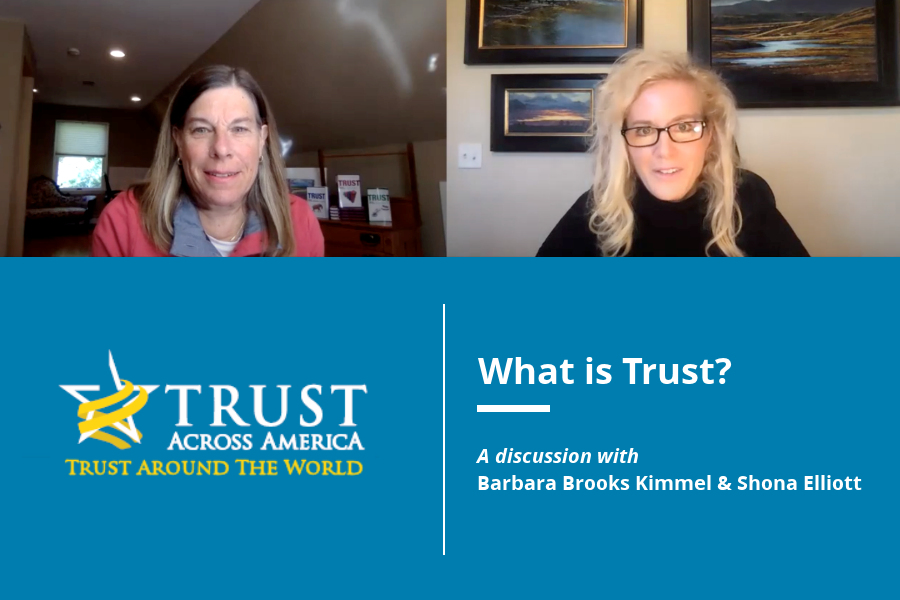 What is trust? 
What is trust and how is it built in teams and organizations?

What are the major barriers leaders and teams face in building trust?

How can leaders proactively build trust?

How can they mend it after a crisis?
Barbara Brooks Kimmel is the founder of 
Trust Across America-Trust Around the World
, whose mission is to help organizations build trust. Now in its 12th year, the program has developed two proprietary trust-evaluation tools, the latest is AIM Towards Trust. She also runs the world largest global 
Trust Alliance
 and is the editor of the award-winning 
TRUST INC. book series
. Kimmel is a former consultant to McKinsey who has worked across multiple industries and with senior leadership. She holds a bachelor's in international affairs from Lafayette College and an MBA from Baruch.
Copyright © 2020, Next Decade, Inc.