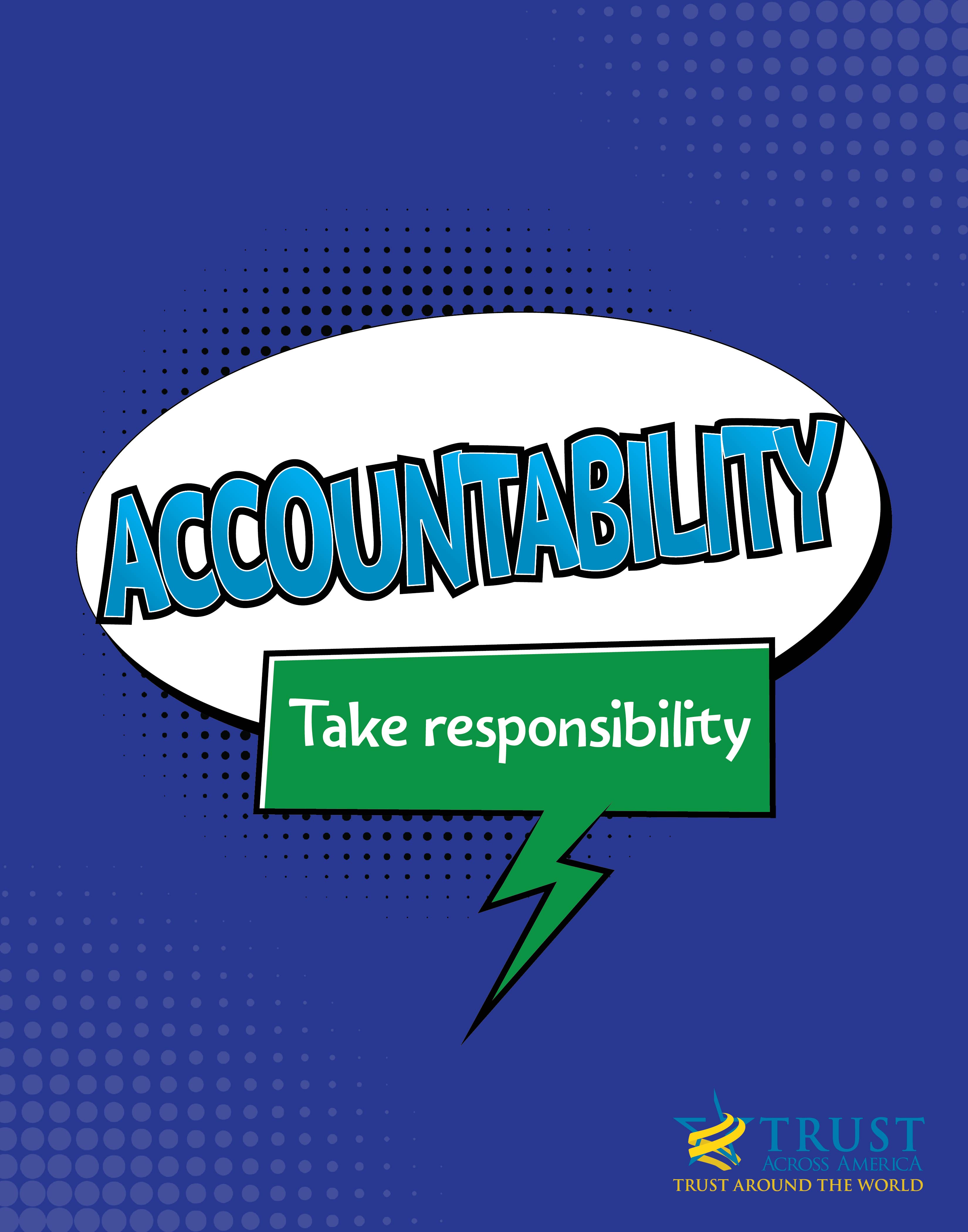 I remember speaking with Greg Link when he and Stephen M.R. Covey were writing their book Smart Trust.
And as Bill George said in his testimonial… Nothing is more important than building trust in relationships and in organizations. Trust is the glue that binds us together. Everywhere I go I see a remarkable loss of trust in leaders, and once lost, trust is very hard to regain. I feel this loss is tearing at the fabric of society, as so many people love to blame others for their misfortunes but fail to look in the mirror at themselves.
That was 9 years ago
What has changed? In essence accountable leaders who have assumed responsibility for trust continue to reap the rewards. Sadly only the most enlightened have done so over the past decade. The majority of big business leaders have chosen to follow a highly ineffective route via a check the box trust strategy recommended by their highly compensated advisors. Why? It's fast, easy and can be delegated. Just attach the word "trust" to the flavor of the day, check the box, and voila! Your communications team now has some great talking points. Brand trust, purpose trust, AI trust, and the latest ESG trust. Who benefits from this approach? Primarily the consultants, speakers, academics and some powerful NGOs who have joined forces in monetizing counterfeit trust. Who loses? Business leaders, employees and most external stakeholders. Simply stated, check the box trust is nothing more than smoke and mirrors. It will not get you or your stakeholders to a place of trust. Instead, it will prolong the pain of low trust.
The following is a list of commonly used trust statements and approaches
I have personally heard them all. Can you identify which ones are "smart" trust?
We are big business and don't budget for soft stuff like trust since it doesn't impact our bottom line.
The corporate credo written on the lobby wall has trust covered.
We are already trustworthy since our quarterly earnings are growing.
We are checking all the ESG boxes and have added ESG experts to our Board of Directors, not to mention the women and other minority members. (That was last year's misdirected trust advice.)
We give to charities and have an annual CSR event.
Our employee engagement survey has trust covered.
We have a great reputation.
We are spending "big" on wellness programs.
Our company has received every "Best Places" and "ethics" award.
Our communications efforts are focusing on diversity and inclusion.
Our compliance department "has trust covered." We stay just on the "right side" of the law.
We always talk about trust as a core value after a crisis.
Every year we hire a motivational speaker to deliver an entertaining trust program.
If you answered "None of the above" you are correct. These are all popular, easy and ineffective short-term trust workarounds. And every one of them is a box checking opportunity.
In Smart Trust Covey and Link discuss 5 actions.
Choose to believe in trust. …
Start with self. …
Declare your intent and assume positive intent in others. …
Do what you say you're going to do. …
Lead out in extending trust to others.
These actions are a great starting point, and there are many excellent and implementable programs and strategies that will result in smart trust. But don't expect to know about them if you don't ask the right questions of the right people. Paradoxically, while trust is more important than ever, those who have the power to elevate it continue to ignore not only those with the expertise, but also the steps required to ensure the trust foundation can support the structure. I call that a win/lose approach.
In the words of Covey and Link  There is a direct connection between trust and prosperity because trust always affects two key inputs to prosperity: speed and cost. In low-trust situations, speed goes down and costs go up because of the many extra steps that suspicions generate in a relationship, whereas two parties that trust each other accomplish things much quicker and, consequently, cheaper. The authors call high trust a "performance multiplier." High trust creates a dividend, while low trust creates a wasted tax.
And don't forget, the strength of capitalism is also its weakness.
Regardless of whether you choose to be part of the trust problem or the solution, these are a few indisputable facts:
Trust is the outcome of principled behavior.
Trust is always interpersonal.
Trust takes time to build.
Trust is built in incremental steps.
Trust is built from the inside out, not the outside in.
If leadership isn't accountable for trust, there is no reason to assume it exists within the organization and you cannot expect it from your stakeholders in return. If you are being counseled on trust make sure those advising you have the expertise to do so. Most are good at the workarounds and smoke screens, but have no knowledge of smart trust. Also, don't assume that someone who has written a book with the word "trust" in the title is an expert. Again, a few are but most are not.  Don't buy into the trust "smokescreen." It will continue to get you nowhere close to a smart trust outcome.
For more information and resources on elevating trust, please visit www.trustacrossamerica.com
Or contact us directly.
Copyright 2021, Next Decade, Inc.