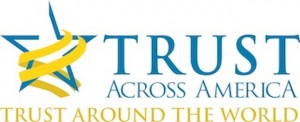 For those of you who did not grow up with access to a beach, or "shore," the term "Boardwalk hawker" may be unfamiliar. The hawker is simply the person who stands outside the establishment yelling for passers-by to come in and watch the freak show or spend a few dollars on a game of chance.  Similar to "carnies" most of these folks would not be the ones you would trust to babysit your kids, and probably not your dogs either.
The rise of "social media" has brought with it a new generation of hawkers. While in the past, trustworthy business relationships were built over time and in incremental steps, those days seem long gone.  Now anyone can hang a sign, claiming expertise in just about anything, and shout it from the rooftops across all social media, hoping that someone will pay attention.
Hawkers are pretty easy to spot. These are a few clues:
They use the words, "me,", "my," and "I" way more frequently than "we."
The phrase "Check this out",  "I just wrote this" or "My latest" is a common one.
Their LinkedIn profile and/or a website has several "holes" in education or experience that don't quite make sense.
They lack testimonials or references, or use only initials in place of real names.
Their "social" mindset appears fixed on short-term money making opportunities, not long-term relationships, and so they are usually "too busy" for a call or a meeting.
Trust is built in incremental steps and over time. Business is won and done through real relationships, face-to-face meetings and phone calls,  not through superficial social networks and emails. And trustworthy experts not only "talk" their expertise, they walk it too. In fact, many of them can't even be found on LinkedIn or through a Twitter search.
Shouting the loudest does not make one an expert, let alone trustworthy. Yes, we can hear you, but "No" we don't trust you. There are no shortcuts to trust. Trust is a combination of character, competence, consistency and generosity, something rarely found in hawkers or carnies… and it takes time.
Barbara Brooks Kimmel is the Executive Director of Trust Across America-Trust Around the World whose mission is to help organizations build trust. She is also the editor of the award winning TRUST INC. book series and the Executive Editor of TRUST! Magazine. In 2012 Barbara was named "One of 25 Women Changing the World" by Good Business International.
Copyright 2015, Next Decade, Inc.