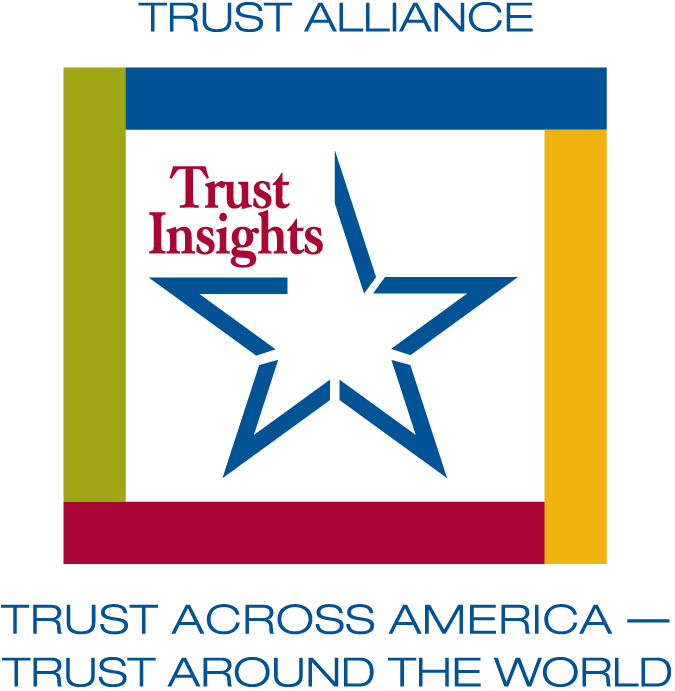 If you don't own trust, don't expect others to own it either. Barbara Brooks Kimmel
I was recently asked to lend a bit of trust subject matter expertise at a webinar hosted by Navex Global. Several polls were conducted during the program. In the chart below, 420 respondents selected who they thought had primary responsibility for organizational trust.
Do you agree?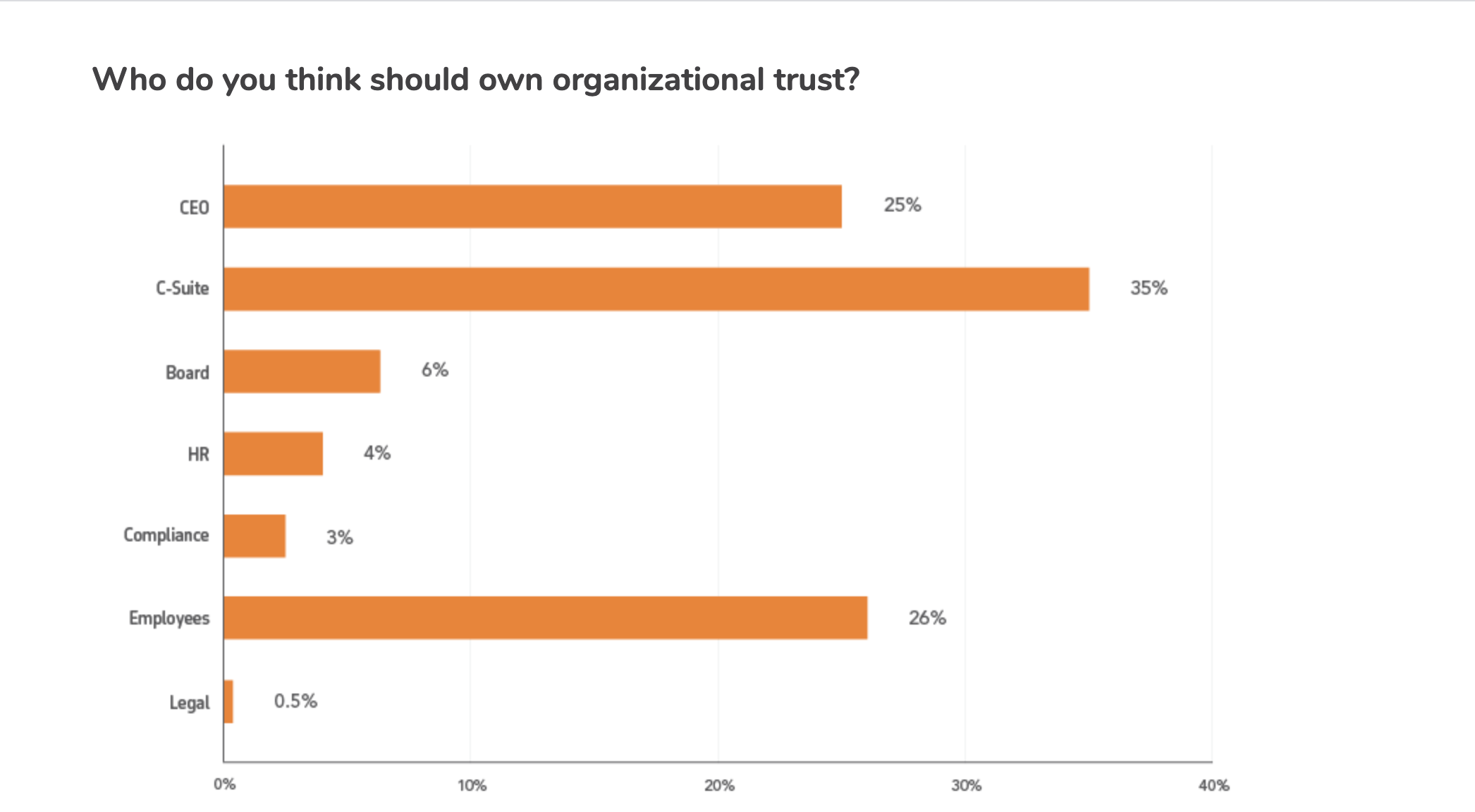 If you would like to learn more about who owns trust, please click on this recent Human Synergistics/ Culture University article, Creating a High Trust Culture: Who is Responsible?
Please stop by our website for additional resources, or schedule a call to learn how we can help elevate trust in your leadership team and among employees in your organization.
Did you know that over 136,000 global professionals have Tapped into Trust? Have you?
Copyright 2020, Next Decade, Inc.