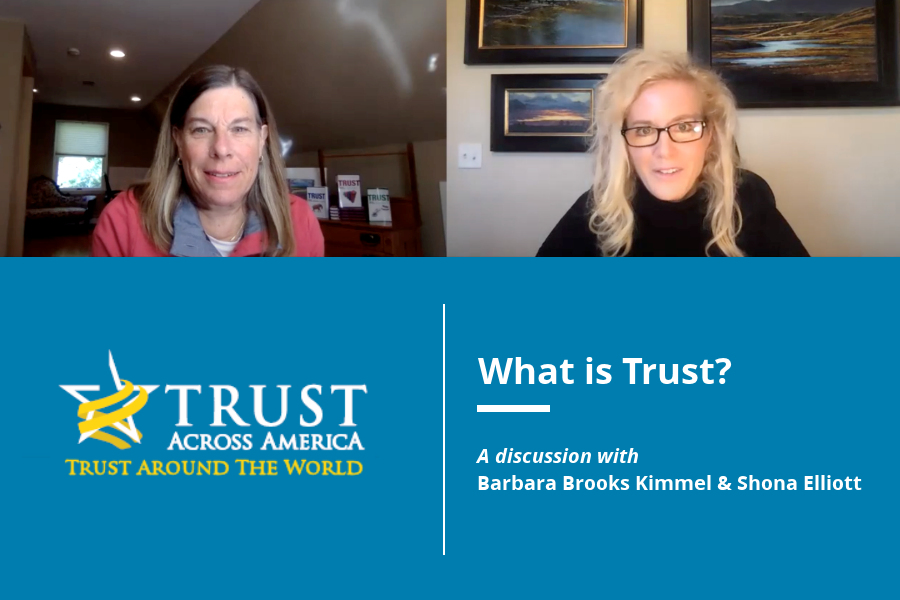 What makes trust such a complicated subject?
Could it be the simple fact that most conversations that claim to focus on trust are really about something else?
A few weeks ago I listened to three podcasts with "trust" in the title. Two of the guests (not the hosts) were members of our Trust Alliance, while the third was the host, an individual with expertise in both ethics and trust. What could be better than three subject matter expert podcasts in one week about trust?
Throughout these discussions I found myself questioning whether the word "trust" itself was being misused. I was also confused by how the words trust, trusting, trusted and trustworthy were being used interchangeably when they have very different meanings. Bottom line, the podcasts may have had trust in their titles, but the conversations were not about trust, at least not in the way I have come to understand it.
One focused primarily on customer loyalty (some mistakenly call that brand trust), the second was a reputation conversation (trust and reputation are not the same) and the third was about building ethical products that consumers can rely upon. Again, not trust so much as reliability. Yes, trust has certainly become  a "hot" topic, but using the word as a "sexy" placeholder is not only misleading but also adds to the confusion of what trust is and what it is not.
Before we go further let's look a bit closer at trust and it's relationship to trustworthiness:
Trust: I explain it in this five minute video with Shona Elliott as an OUTCOME of principled behavior. It's ALWAYS interpersonal. I have trust in you because you act in a competent, respectful, transparent and accountable manner. You will find me trustworthy for the same reasons. I don't have trust in Costco, nor do I have trust in AI. I might be a loyal Costco shopper and I might rely on AI to be ethical, but I cannot trust something that is not a "someone."
In the words of Charles H. Green, a member of both our Trust Alliance and Trust Council "the right way to think about trust is that it is all driven and experienced at the personal level: the role of the organization is to help those personal experiences become trust-positive."
Organizations don't build trust, they can only facilitate or hinder interpersonal trust. It's up to the people who work for them to build the trust, and to be effective, leadership must carry the flag. A trust-based organization is one in which people behave in a trusting and trustworthy manner towards each other, and towards all stakeholders. At the organizational level if trust is not a function of leadership, any trust-building initiatives will be ineffective. Trust is built over time and in incremental steps through principled behavior that benefits all stakeholders, both internal and external. Organizational trust-building is most effective when it begins with its most valuable stakeholders, the employees.
Trustworthiness: Also an outcome. A person can be called trustworthy if they display principled behavior as described above. Trustworthiness can also apply to companies and brands based on attributes, not behaviors.
Trustworthiness at the corporate level: attributes like good governance, ethical accounting practices and financial stability enhance the reputation of the organization.

Trustworthiness at the brand level: attributes like quality, price, features, availability and customer service build customer loyalty.
So how can we alleviate the confusion about what trust is and what it is not.
It's pretty simple. Make sure everyone understands and agrees on the discussion topic up front, and then be very deliberate about using the right words. Every conversation and every article about trust should begin with this question. What's trust got to do with it? And if we are in fact talking about trust, let's start the conversation by putting it in context.
A few examples of how to do this:
A podcast about the Edelman Trust Barometer findings that "trust in business leaders is up."

To put this discussion in context the people engaged in it should address the question of "Trust in business leaders to do what?" Treat their employees well, take a stand on social issues, protect their shareholders, care about the environment? Then we can have a conversation about trust within the chosen specific context.
An article about recent data showing that less than half of Americans trust pharmaceutical companies.
Again, one must ask "Trust pharmaceutical companies to do what?" Have good customer service, develop products that improve rather than worsen health, pay less fines than last year, or treat their shareholders well? Identify the discussion topics early and then stick with them.
If trust is always put in its proper context the cloud of confusion begins to lift and the discussion becomes much more understandable and worthwhile.
You may also start to notice how often trust is used as a placeholder for something else, usually it's reputation and often perception of trust, not trust itself. While I was writing this article I came across this "poster child" for a misleading trust statement from a new article on Forbes, written by a Forbes "Council" member. I see examples of poor usage of the word "trust" almost daily.
The simple truth is that people buy from brands and products they trust, and the ultimate objective of a content strategy is to create a trusted brand or product.
That's actually not the "simple" truth at all as people often buy brands for reasons like convenience, price and even a coupon, or as an impulse purchase.  And notice how the author uses both the word "trust" and the word "trusted in the same sentence. Which one is it? And, by the way, content strategy doesn't create a trusted brand, only people can do that. Sorry, this author's statement, and many others like it, are meaningless and just add to the "noise" and trust confusion.
Trust discussions can be simple or complicated. It all depends on whether time is taken to clarify what, if anything, trust "has to do with it." Try it next time trust enters your conversation.
Please visit Trust Across America-Trust Around the World to find out more about our work and our growing global community.
Don't forget to check out our latest (and coolest) tool, The "Art" of Trust.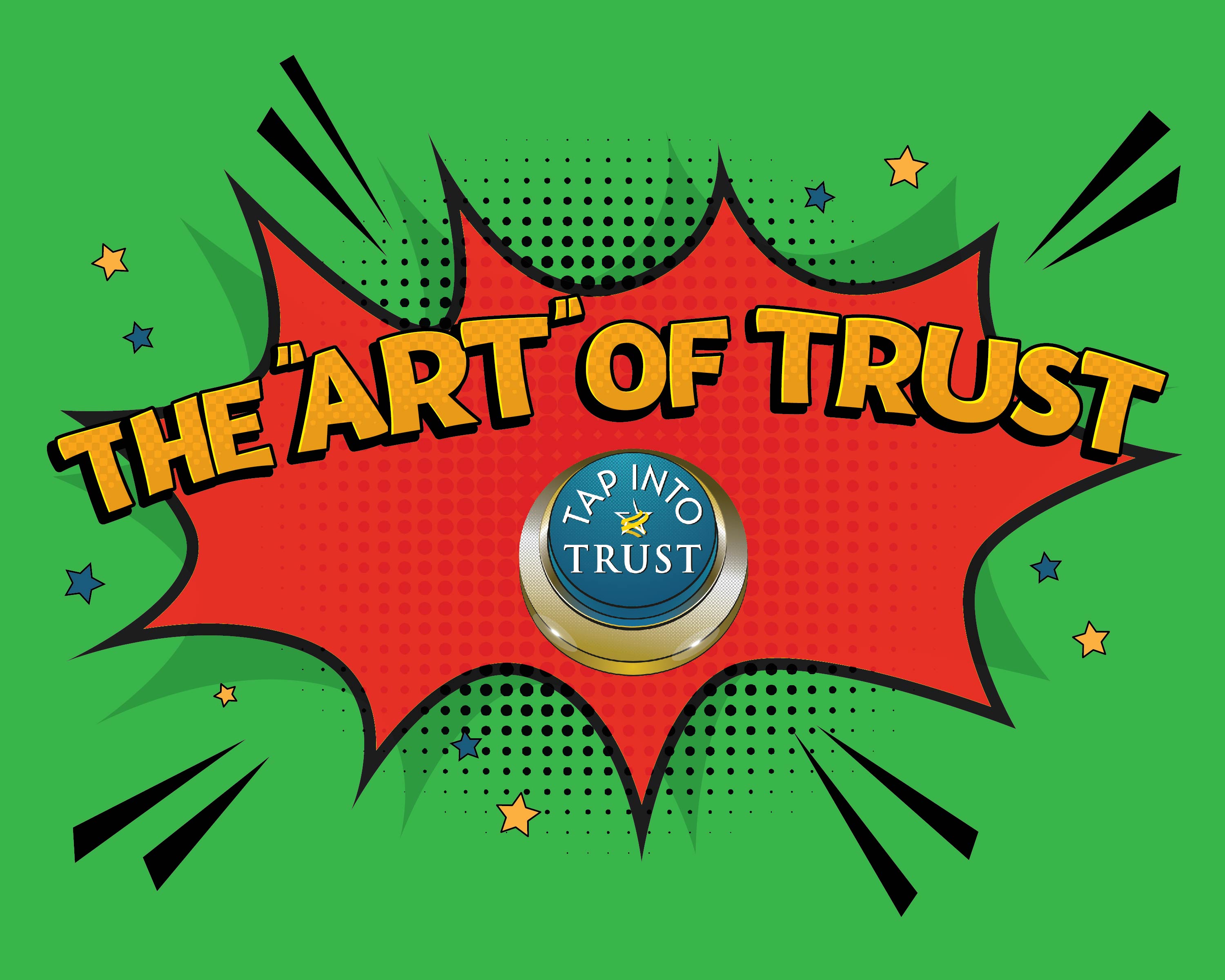 Copyright 2021, Next Decade, Inc.