Trust Across America-Trust Around the World announces its
Most Trustworthy Public Companies 2022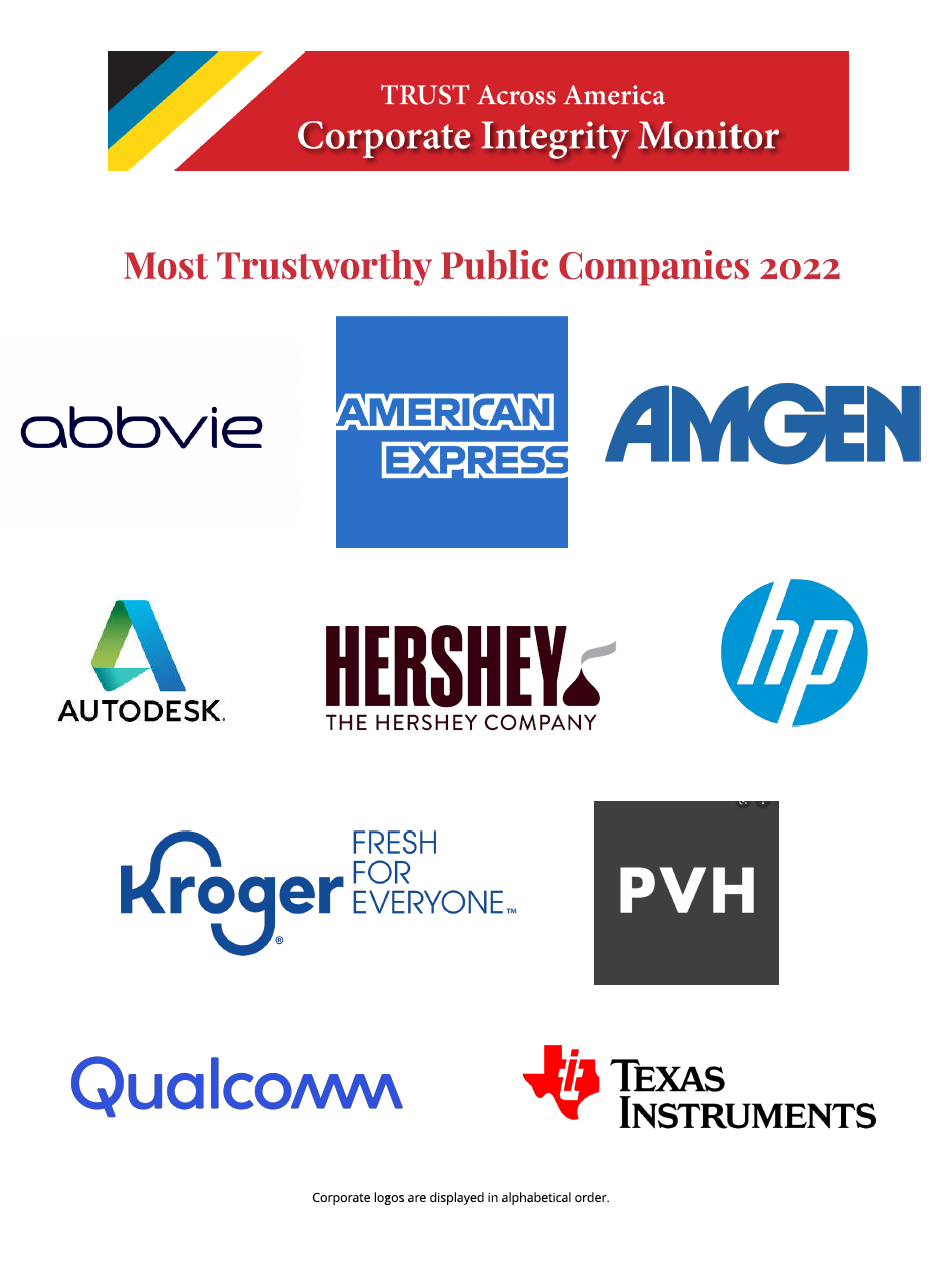 Published annually for the past 12 years via our Corporate Integrity Monitor, these are a few highlights from our current rankings of the S&P 500.
We use our proprietary model called the 

FACTS® Framework

 to create the rankings.

Companies do not participate in our research nor do we receive compensation.

This year over 200 companies in the S&P 500 received a failing grade below 60%.

The average score of our "Top 10" companies this year is a 73%.

The 10 companies comprise 6 of 16 business sectors.
For more information contact
Trust Across Across America-Trust Around the World