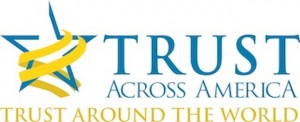 Low trust comes with high costs.
We have just been presented with a great year-end lesson for every business professor to teach as many graduating students head into corporate America.
What happens when two of the most disliked companies in America try to merge? NOTHING.
Thanks to Tom Wheeler at the FCC, Comcast's Brian Roberts is licking his wounds. Years of Washington lobbying and deal making just weren't enough to seal the Comcast/Time Warner deal.
And when all is said and done, every stakeholder loses. What a perfect case study in trust, and it can be taught in one hour!
Assignment #1:
Read TIME Magazine article providing overview of the players and events leading up to the failed merger.
Assignment #2:
Read Slate.com article on the most hated merger in America
Assignment #3:
Read the Wall St. Journal article on how the big investment banks lost out on $380 million in fees
Assignment #4:
A big win for consumers? Not so fast.
Assignment #5:
Entrenched local monopolies are not a "win" for consumers.
Assignment #6: (this could also be Assignment #1)
The Washington Post spends time discussing Roberts leadership and the role it played in this failed merger.
Assignment #7:
Read Return on trust 4-9 and  my article on How to Cut Your Biggest Expense. (Maybe someone can deliver copies to Brian Roberts.)
Questions to ask your students:
What is the role of the Board of Directors in building stakeholder trust?
What is the role of the CEO?
Why are companies like Comcast and Time Warner hated by their customers?
What societal "good" could have come out of the merger? Hint: investment bankers getting wealthier and larger monopolies don't count.
What should Comcast and Time Warner leadership do now to begin to earn the trust of their stakeholders?
What companies do you consider trustworthy and why?
Barbara Brooks Kimmel is the Executive Director of Trust Across America-Trust Around the World whose mission is to help organizations build trust, and runs the world's largest membership program for those interested in the subject. She is also the editor of the award winning TRUST INC. book series and the Executive Editor of TRUST! Magazine. In 2012 Barbara was named "One of 25 Women Changing the World" by Good Business International.
Our annual poster, 52 Weeks of Activities to Increase Organizational Trust is available to those who would like to support our work by making a small donation.
The Spring issue of TRUST! Magazine, celebrating trustworthy organizations,  is now available. It's free by signing up at this link.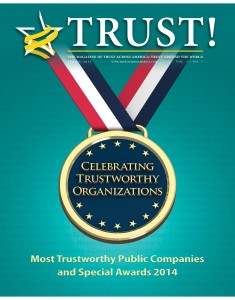 Copyright 2015, Next Decade, Inc.