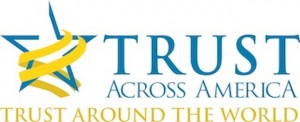 No one ever excused his way to success. ~Dave Del Dotto
"Don't put off till tomorrow what you can do today." I can't tell you how many times I heard that expression as a child. It's one I've passed along to my own kids.
I remember one particular night during my senior year in high school. I waited until the last minute to type a research paper (pre-computer, no "save" feature.) Before the typewriter ever had a chance to cool off, and in my hurry to meet the deadline, I took the only original typed copy and tore it into pieces. The marked-up draft sat unscathed. Suffice it to say, it was a long night.
When we rush to get things done, because we've waited until the last minute, oftentimes, the output is far from ideal. We may find that:
Haste makes waste (the end product is subpar)
Internal stress increases
Something gets in the way of completing the job (we tear up the wrong paper, the computer crashes, an emergency arises)
We make excuses
We ask for an extension
We don't remember to do the work at all.
In business, being last to
finish an assignment
to show up at a meeting
to meet a commitment or a deadline
may be an indication of a lack of competence, credibility and consistency, considered by some to be the main attributes of trust.
It is often said to give more work to the busiest person on the team. Perhaps it's because they rarely finish last.
Barbara Brooks Kimmel is the Executive Director of Trust Across America-Trust Around the World whose mission is to help organizations build trust. She is also the editor of the award winning TRUST INC. book series. In 2012 Barbara was named "One of 25 Women Changing the World" by Good Business International.
                                                                                                  Coming Soon!
Should you wish to communicate directly with Barbara, drop her a note at Barbara@trustacrossamerica.com
Copyright © 2014, Next Decade, Inc.