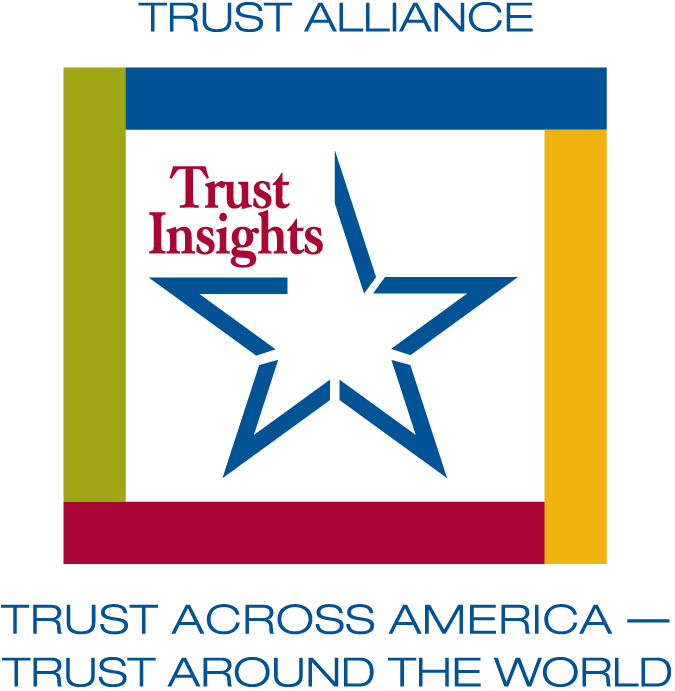 Geert, thank you for participating in our 2020 Trust Insights series. What is your trust insight?
Ethics and compliance officers need to stimulate and assist management to establish a culture of trust.  Geert Vermeulen
Can you expand a bit on this important insight?
If you want to create a culture where people feel free to speak, hold people accountable, managers set a good example, where employees are engaged with the organization and feel that they are treated fairly, you are basically working towards establishing a culture of trust. This means that as management, you should not only focus on satisfying shareholders, but also on your other stakeholders, starting with your employees.
By establishing a culture of trust, where people are not afraid to admit errors and mistakes, are able to challenge decisions, where they openly discuss potential problems as well as new ideas, you will not only have fewer long-lasting problems but you will also stimulate a more innovative culture. As a result, you will have a better reputation as a company.
Therefore, you will be better able to attract high-potentials to come and work for you and clients will be more inclined to buy something from your brand. And as a result of fewer problems, more innovation and a better reputation, you will see that you will have better financial results in the long term. So, in the end, this also benefits your shareholders. It's a win-win situation in the long term.
Can you provide a real life example of a trust "challenge" where your insight has been effectively applied.
I was working as an ethics & compliance officer at a multinational and found out that in a certain country people were making corrupt payments. We stopped the payments and asked an outside party to conduct an investigation. Unfortunately, the quality of the investigation was unsatisfactory and in the end, I decided to continue the investigation myself together with a colleague. So, we traveled to this country to interview people, analyze what had gone wrong and submitted a report to the management in which we advised to take a number of corrective and preventive measures, including firing a few people and taking disciplinary measures against others. Virtually all of our recommendations were adopted. As a result, people in the local organizations looked at me as the guy who got their colleagues fired and were frightened to talk with me. But that is not what I wanted, I wanted people to come to me with their challenges and issues, so we can have a discussion and try to find solutions together. We, (the management and I,) basically had to restore trust. But the question was how. We decided to use all the tools that we could think of.
We started by confessing that we (regional/global management and the compliance department) had also dropped the ball and had not been sufficiently involved in this country, despite the fact that it was identified as a high-risk country. Therefore, we invested in the local compliance function and I also visited the country more often. We encouraged everyone to come forward with anything that had happened in the past that they were concerned about, trying to create a culture of openness and transparency. And if they had not been the main driver behind the unethical behavior, they would not get fired or face any negative consequences whatsoever for coming forward. We offered all employees free access to external lawyers for a number of days. They could ask confidential advice and we would pay for that, without knowing who asked what.
Now that the corrupt payments had been stopped, some of our employees received death threats from former clients. After a careful deliberation we decided to step into that discussion, taking away the authority to make payments from the local country office and by communicating that if anyone still had problems with that, they could have a discussion with somebody from the head office (me), herewith exposing ourselves to these threats as well, demonstrating personal commitment. I have to admit that, since I have children, I have become less brave and more careful, so this was quite uncomfortable. Luckily nobody showed up to have that discussion.
We personally visited some of the more problematic locations to actually see with our own eyes what was going on. We organized dilemma sessions with the employees to explore potential solutions and panel sessions with senior management where employees could ask anything. At the same time, we launched a marketing campaign, organized a compliance quiz and handed out rewards. And to conclude the marketing campaign, we organized a party.
We knew that we would lose a number of clients and were prepared to make a loss. Much to our surprise our experience proved that, as we profiled ourselves as the most compliant supplier in the market, we obtained new clients and our annual results in the end actually showed a growth of both revenue and profit. We put a lot of effort into restoring the trust and I think that we managed to succeed. That said, keeping the trust also requires a lot of work and is something that should not be taken for granted.
Generally, do you think the global "trust" climate is improving or worsening? What actions are making it better or worse?
This is a difficult question. If I look at the political climate across the world I am not very positive. I notice that quite a few leaders with a nationalist agenda are elected, taking protective measures. Not trusting other countries. Blaming the opposition. 
At the same time, I also see changes in the business world, like the recent emphasis on ESG, as expressed by BlackRock and other major investors, as well as the declaration from the Business Round Table in the US. Business leaders are realizing that they are losing credit from society and they release statements that they want to balance the interests of the shareholders with the interests of the other stakeholders. But do we see that happening in practice? I guess it is still too early to tell. In The Netherlands we have seen leaders like Paul Polman from Unilever and Feike Sijbesma from DSM making their companies more sustainable and at the same time also delivering better business results. The question is what their successors will do now that they have stepped down. And whether other companies will adopt a similar strategy.
More importantly, I am very optimistic about the younger generations, the millennials, who seem to have another attitude. In the US we have seen employees starting protests against their companies who don't seem to follow their own value statements. I have not seen that in other countries yet, but I do notice (anecdotally) that also in Europe the young generations are less interested in money, possessions and wealth and more interested in experiences and doing something meaningful with their life.
Many claim we have a crisis of trust. Do you agree?
Yes, I do. Countries seem to be less inclined to support each other. Free trade agreements are re-negotiated. The value of international institutions is challenged. We spend less money on development aid. The US and Europe stop refugees who want to enter their countries looking for a better life. We have free movement of goods and capital but not of people. If anything bad happens, foreigners are blamed. In the US the Democrats and republicans are so divided that it is hardly impossible to reach a compromise. This while a good democracy also takes the interests of the minorities into account.
Instead, we see an 'us against them' attitude and people hardly seem to be able to listen to each other, feel empathy with other people, trying to understand their situation and line of thinking. And this happens at a time where we are more connected than ever through social media and global supply chains. The reality is that we are all in this together. Trust in vital institutions like journalists and scientific institutes is waning. However, I also see some positive trends, as described above.
Geert, how has your membership in our Trust Alliance benefitted you professionally?
The Trust Alliance inspires me. I learn from other people and it is always nice to meet likeminded people to exchange thoughts and ideas. I have also used the outcomes of the FACTS(R) Framework to support my theory that ethical/trustworthy organizations achieve better business results in the long term. I use that in my articles, talks and training sessions.
In The Netherlands I have been active in the Association of Dutch Compliance Professionals. I am the former Chairman. I launched and still chair the expert group on Financial Economic Crime and am a member of the expert group on Culture and Behavior, where I lead the internationalization effort. This last group developed a toolbox with some 40 tools that ethics and compliance officers can use to (assist management to) influence the company culture and the behavior of individuals. We are going to include Trust Across America-Trust Around the World's AIM Survey tool in our toolbox this year.
Geert, thank you so much for your time and more importantly for your commitment to elevating organizational trust. What would you like our audience to know about you?
My mission is to help organizations conduct business in an ethical and compliant way by reducing risk and stimulating better business. I specialize in establishing and improving ethics and compliance programs in general and anti-corruption programs in specific. In 2016 I founded ECMC: Ethics & Compliance Management & Consulting to provide compliance training, consulting and interim ethics & compliance management. I also speak and write on ethics and compliance.
Most of my experience was obtained in-house as the Chief Compliance Officer Aon EMEA and the Global Head of Compliance of Damco, the freight forwarding arm of Maersk. I have been the President of the Dutch Compliance Officers Association, the founder/chair of the expert group on Financial Economic Crime of the Association, a member of the expert group on Culture and Behavior and a member of the Professional Advisory Committee of the Law Compliance Minor at The Hague University. I am the recipient of the 2020 National Compliance Award.
Before you leave, Tap Into Trust and complete our 1 minute/1 question quiz. Find out how the level of trust in your workplace compares to hundreds of others. 
Have you reviewed how our workshops are helping teams and organizations just like yours elevate trust? Schedule an ONLINE webinar today.
Did you miss our previous 2020 Trust Insights? Access them at this link.
Contact us for more information on elevating trust on your team or in your organization or email me directly: barbara@trustacrossamerica.com
Copyright 2020, Next Decade, Inc.