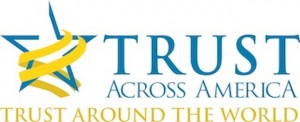 What do pickles, kindness and employee engagement have in common? Read on.
This morning my younger son was packing up to head to Vermont for a few days with a friend and his family. He had just returned from the bagel shop with a Baker's Dozen and a container of cream cheese to share during the trip. On his way out the door I remembered that last evening I had brewed up our first batch of summer refrigerator pickles from our bounty of organic garden cucumbers. (For those of you who think pickles must be made in a crock and "cooked" for months, there's a shortcut that actually tastes better and only takes 3 or 4 days. Think "crunchy" and Google "garlic dill refrigerator pickles.)"
I suggested to my son that he take a jar to his host family. His response surprised me. He said he believed one kind gesture (the bag of bagels) was sufficient. I reminded him that you can never do too many nice things for others.
Same applies to leaders in any organization. Who in the C-Suite is tasked with doing the "right" thing and keeping everyone happy, the equivalent of a Chief Kindness Officer? It all starts with the CEO.  How often do you hear about companies doing nice things just because they want to, as opposed to well crafted PR campaigns or corporate window dressing? Some do. Howard Schultz at Starbucks just announced a program to pay college tuition.
According to Gallup, only 13% of employees worldwide are engaged at work. Do you think building kindness into the corporate culture might raise that engagement? Acts of kindness build trust. They make for good business.
I have compiled a short list of the various ways leaders can build trust through deliberate acts of kindness.
Set long-term goals and establish a benchmark
Put trust high on the agenda every day
Create an intentional culture
Hire the right people who are aligned with that culture (don't forget to let HR know)
Communicate openly
Support advancement
Catch someone doing something right every day, announce it and reward it
Tell the truth
Park your ego at the door and do more listening than talking
Come down out of your ivory tower and on to the shop floor
Keep your word
Offer to buy lunch, bring a jar of pickles, and sit down at the table.
Start today. Set some long-term employee engagement goals and put trust high on the daily agenda. Let me know the outcome.
Barbara Brooks Kimmel is the Executive Director of Trust Across America-Trust Around the World whose mission is to help organizations build trust. She is also the editor of the award winning TRUST INC. book series. In 2012 Barbara was named "One of 25 Women Changing the World" by Good Business International.
Drop her a note at Barbara@trustacrossamerica.com
Copyright © 2014, Next Decade, Inc.