For immediate release: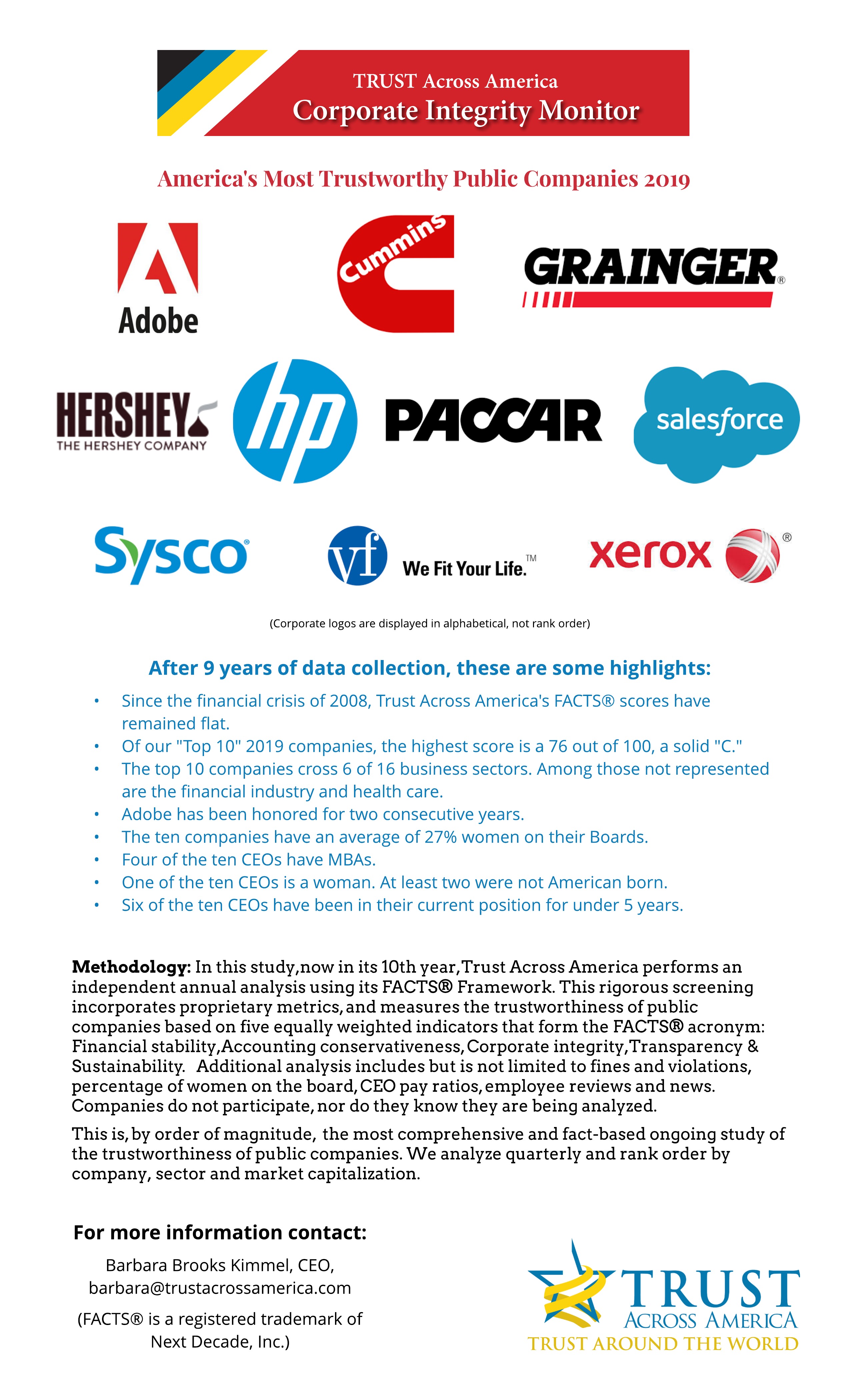 Barbara Brooks Kimmel is the CEO and Cofounder of Trust Across America-Trust Around the World whose mission is to help organizations build trust using a proprietary diagnostic called AIM Towards Trust. A former consultant to many Fortune 500 CEOs and their firms, Barbara also runs the world's largest global Trust Alliance, and is the editor of the award winning TRUST INC. book series and TRUST! Magazine. Barbara holds a BA in International Affairs and an MBA. For more information contact barbara@trustacrossamerica.com
Copyright 2019, Next Decade, Inc.