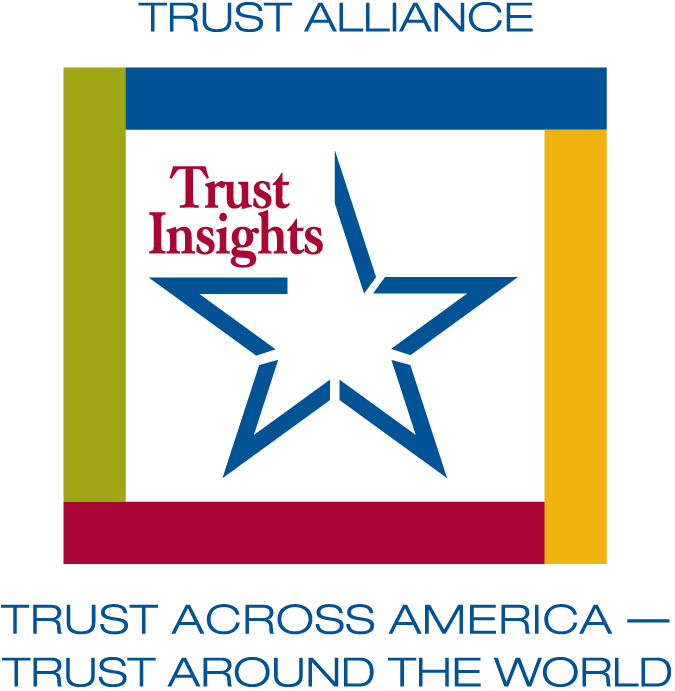 Sean, thank you for participating in our 2020 Trust Insights series. What is your trust insight?
"Developing trust starts with building a culture that values trust." Sean Flaherty
Can you expand a bit on this important insight?
A culture of trust needs to be purposefully created. It always starts with the words that the organization's leaders use, the stories that they tell and the actions that they take. Those words, stories and actions need to be consistent and in alignment. 
Trust is not something that can be promoted from the top down. It needs to be defined, measured and lived – exemplified by the top and measured and discussed all the way down to where your products and services meet your customers every day.
With a clear and shared definition of the word trust and agreement on how we earn it that starts at the top, it will spread throughout the organization.
Can you provide a real life example of a trust "challenge" where your insight has been effectively applied.
I have seen many organizations boost trust with subtle changes to how they are already doing business. A simple and powerful tactic that I have seen create a sustainable and scalable impact to trust: 
"The Minimum Valuable Commitment"
Every time you make a promise and you keep a promise, is an opportunity to boost trust. Commitment is rare and it accelerates trust.
People tend to avoid making commitments because they are risky. We are wired to avoid unnecessary risk. But when you make commitments and keep them, even small promises, it builds trust faster. Being purposeful about the promises and commitments that you make to your customers can transform your business. Building commitment into your culture and empowering your people to make measured and valuable commitments can have a big impact on how you earn trust. Companies often make contractual guarantees and issue warranties because they know how important commitments are, but the small promises can be just as important in helping your people and your firm earn trust from your customers.
Intent is critical here. Your Say/Do ratio has to be really high. In addition, by making commitments, you have to recognize that occasionally, you will miscalculate and you will fail to keep a commitment. This is a good thing — as long as you clean up the mess. It means that you are committed and doing your best. It is difficult to trust wishy-washiness and apathetic commitments. We trust more powerfully when commitments are made with the positive intent to fulfill them.
---
Here is a basic thought experiment to explain how this works:
At some point in the history, most of us have visited a website that added value to the problem that we were trying to solve, and we decided to sign up for the newsletter when they requested our email address. Now, imagine experiencing these two different scenarios:
Scenario A: Give us your email address and we will send you our newsletter. You enter your email address. They pop-up a message that says thank you.
Nothing out of the ordinary here. Your expectations are met. It's not memorable. Maybe you will get a newsletter and maybe you will read it. Maybe not.
Scenario B: Give us your email address and we promise to send you the latest and greatest content in <this ecosystem that you care about> on the second business Monday of each month. You enter your email address. They pop-up the last newsletter that they sent (and send it to your inbox immediately) with a message at the top that says: "We promised we would send you the latest and greatest content. Here is what you can look forward to."
Note how that second scenario made you feel.
---
The simple act of making a promise and keeping it can powerfully impact trust. Here is a simple checklist for your commitments that will make sure they are worthwhile:
[ ] Use the language of commitment. Saying "We promise to X" or "We commit to Y." Using this language maximizes the emotional impact because these words have a powerful, shared meaning for people.
[ ] Make sure the commitment is as specific and complete as possible. Without a specific action and a specific timeframe that includes a day and a time, it is meaningless. There is a reason it is called a "dead-line."
[ ] Verify that the commitment is valuable to your customer. Test it on live customers to see if you are able to improve your ability to earn trust. Your promises must be authentic, and may be more powerful if your customer is not expecting them from you. Be careful that your language does not work against you by sounding like it is scripted.
[ ] Honor the commitment. If you make promises that you do not have the ability to keep, you are much better off not making the commitment in the first place. Make sure you fully intend to keep the promise or are fully willing to make things right if you cannot.
[ ] Use the language of commitment when fulfilling your promise. For example: "We promised X; here we are keeping our promise."
Generally, do you think the global "trust" climate is improving or worsening? What actions are making it better or worse?
I am an incorrigible optimist. I see the world through rose-colored glasses. We are making huge progress in the sciences of psychology, sociology and human motivation. The work of people like Brene Brown, Ed Deci, Richard Ryan, Daniel Goleman and many, many others is showing us, unequivocally, how important human relationships are to our collective future. While our political climate appears to be extremely polarized of late, I believe that this tide will ebb and we will eventually realize that we are in this together. The technology boom is helping to make the world a more transparent place and improving opportunities for more systemic trust building. Like all innovations, I believe that we are inside of a bubble where these technologies are being used in a negative manner. But history has shown us that we will be able to turn this around and the collective will win in the end.
Many claim we have a crisis of trust. Do you agree?
This is an eternal struggle. We will never be done learning how to improve trust. When you look objectively at the world today – it is exponentially better by almost every measure than it was even a decade ago.  If you were to microscopically look at any given problem in the world, it would be easy to say that we have a crisis of trust. But if you were to look at the macro, it would be hard to argue that we are not on a good path.
There is a lot of work to do in all aspects of our society, but I don't think it helps to promote negativity. I think that is inauthentic and reduces trust.
Sean, how has your membership in our Trust Alliance benefitted you professionally?
I am a new member, but I am passionate about trust and committed to doing my part. I can't wait to have a better story to tell in a year.
Sean, thank you so much for your time and more importantly for your commitment to elevating organizational trust. What would you like our audience to know about you?
Sean Flaherty is a partner at ITX Corp. based in Rochester, NY where he oversees business development, partnerships and the innovation practice. ITX is a software product innovation firm with over 250 employees in 7 countries. Sean started building software products at 11 years old on his 8-Bit Commodore Vic-20 and he has never stopped. He studied aviation electronics working on F-14 Tomcats in the Navy, molecular genetics at the University of Rochester, and earned an MBA from the Simon School of Business. ITX has built a passionate team of technologists and artists that inspires him every day with the magic that they produce for their clients. Sean runs Innovation Workshops for his clients and speaks regularly on turning the intangibles in business, like trust, loyalty and advocacy into measurable results.
Before you leave, Tap Into Trust and complete our 1 minute/1 question quiz. Find out how the level of trust in your workplace compares to hundreds of others. 
Have you reviewed how our workshops are helping teams and organizations just like yours elevate trust? Schedule an ONLINE webinar today.
Did you miss our previous 2020 Trust Insights? Access them at this link.
Contact us for more information on elevating trust on your team or in your organization or email me directly: barbara@trustacrossamerica.com
Copyright 2020, Next Decade, Inc.