The Trust Action Project 2021 (#tap2021) Weekly Action is one of many Trust Alliance resources designed to help leaders, teams and organizations move from trust talk to ACTION in 2021 and beyond.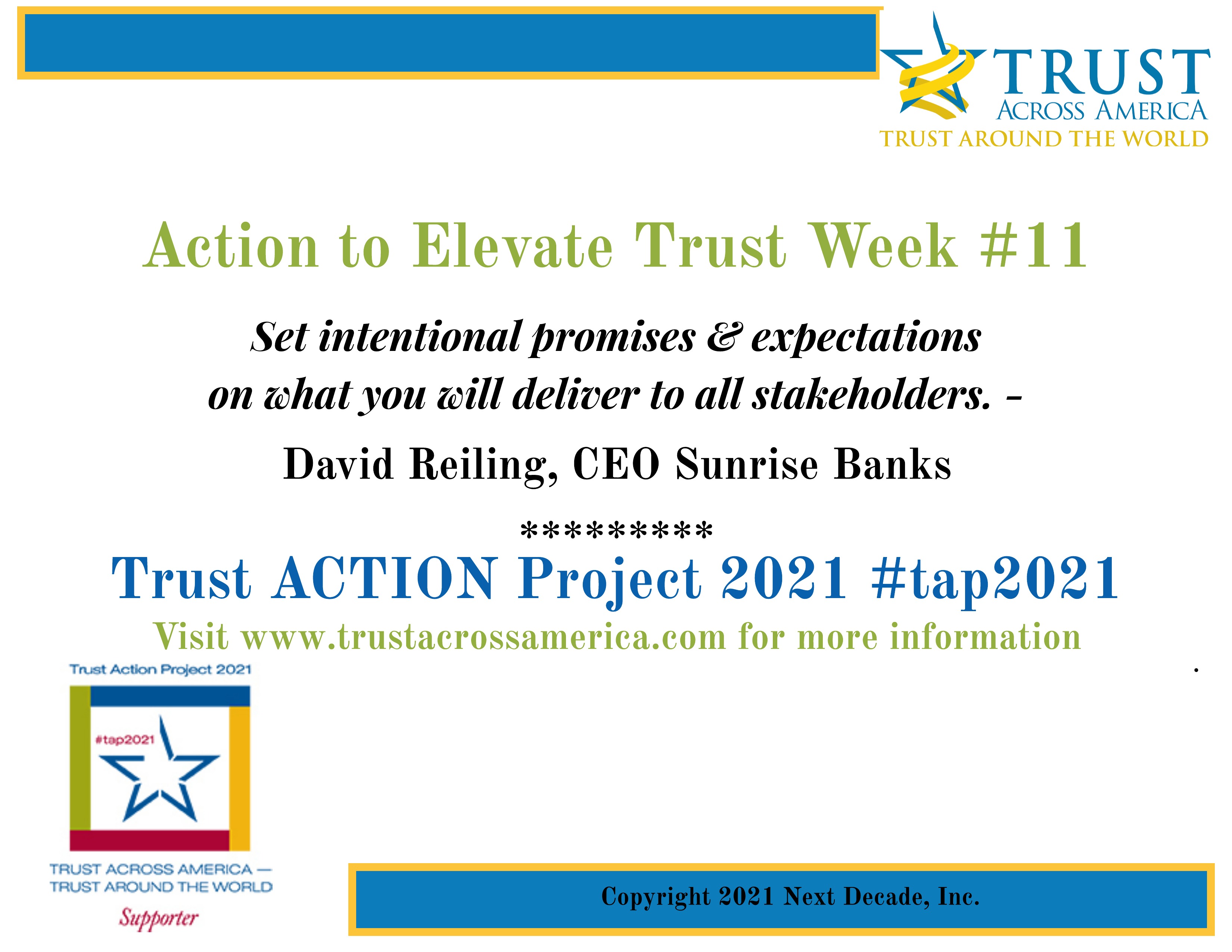 What behaviors do you think impact trust the most in teams and organizations? Our 1 minute/1 question AIM Workplace Diagnostic compares your response to 600 others.
Learn more about the Trust Action Project 2021 at this link.
Join our global Trust Alliance and participate in our programs.
What trust building ACTION would you suggest? Let us know.