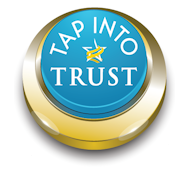 "Trust is the lubrication that makes it possible for organizations to work." —Warren Bennis
Having counseled leaders across many industries on how to elevate stakeholder trust, I can almost assure you that you won't come close to passing our 10-question test. Fortunately, the failing grade is usually not due to character or competence flaws, but a lack of understanding of the role of trust as a core value of leadership. Are you willing to take the following test AND the actions required to elevate your results?
*** Warning your degree of honesty and vulnerability may affect your score***
 Give yourself ten points for every "yes" answer.
Do I understand that trust is not a soft skill and that it has tangible value?
Have I thought about what it means to be trustworthy in both my personal and professional life?
Is trust mentioned in my company's core values and do I practice and reinforce those values daily?
Do I understand that trust is the outcome of principled behavior and have I identified the behavioral weaknesses?
Do I understand that trust cannot be delegated and that low trust is a real risk?
Have I asked my employees and other stakeholders if they think I am trustworthy?
Do I understand that trust is a learned competence, and have I budgeted for trust training for both my leadership team and my staff?
Do I directly engage my employees and my customers in conversations about trust?
Do I catch employees doing something right and reward ethical behavior?
Does trust play a role in my hiring practices?
What was your final  score?
Business leaders are constrained by the number of hours in a day, and how they choose to prioritize their time. Many spend it reacting to crises and extinguishing fires caused by low trust. If more leaders not only understood the benefits of high trust, but actually took the steps required to elevate it, their time would be freed up to build a more profitable business much more quickly. Low trust plays a large role in elevating enterprise risk, yet is is widely ignored. Take the questions above and tackle them one at a time. Each 10% improvement will get you closer to high trust.
PS- Don't fall for expensive trust workarounds that may be offered to you. While they may get you a communications "talking point," they won't get you across the enterprise trust finish line. In fact, they won't even get you close.
Barbara Brooks Kimmel is the founder of Trust Across America-Trust Around the World, whose mission is to help organizations build trust. Now in its 12th year, the program has developed two proprietary trust-evaluation tools, the latest is AIM Towards Trust. She also runs the world largest global Trust Alliance and is the editor of the award-winning TRUST INC. book series. Kimmel is a former consultant to McKinsey who has worked across multiple industries and with senior leadership. She holds a bachelor's in international affairs from Lafayette College and an MBA from Baruch.
For more information visit our website at www.trustacrossamerica.com or contact us.
Purchase our books at this link
Copyright © 2020 Next Decade, Inc.