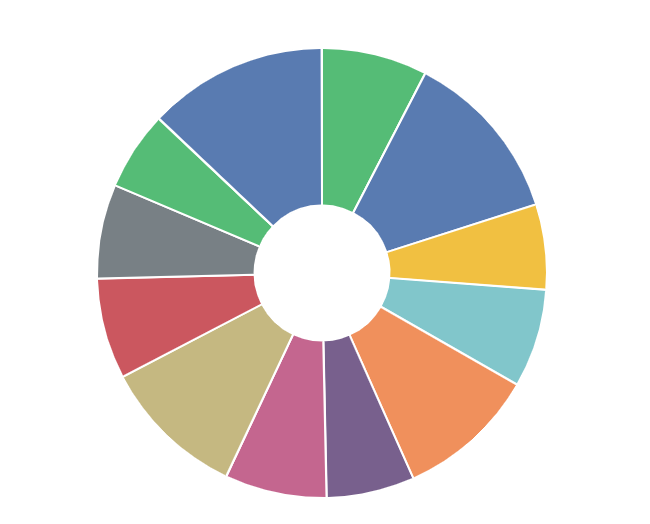 Tracking trust in teams and organizations and addressing trust weaknesses has the following benefits:
Elevating employee engagement & retention
Reducing workplace stress
Enhancing decision making
Increasing innovation
Better communication
Reducing costs and increasing profits
How many readers work on teams and in organizations with these attributes? 
The growing interest in our Tap Into Trust campaign has brought over 75,000 global professionals to our universal principles, available in 16 languages, since spring 2018. We are now running the largest global (one minute/one question) anonymous survey on workplace trust, with the goal of determining which of our 12 principles of trust are the WEAKEST in teams and organizations. The anonymous survey can be taken here and the results viewed upon completion.
Building a trust based team or organization first requires leadership ACKNOWLEDGEMENT that trust is a tangible asset, not to be taken for granted, and acknowledgement remains the greatest obstacle as it requires vulnerability. If that hurdle can be overcome, then it's simply a matter of ensuring that the right personal and interpersonal principles of trust are being, IDENTIFIED, discussed, MENDED and tracked. We call this AIM Towards Trust, and the framework is being adopted by enlightened leaders of teams and in organizations of all sizes and across industries, providing a path forward to high trust.
Elevating trust in teams and organizations requires specific personal and interpersonal principles and skills.
The weakest principles break the chain.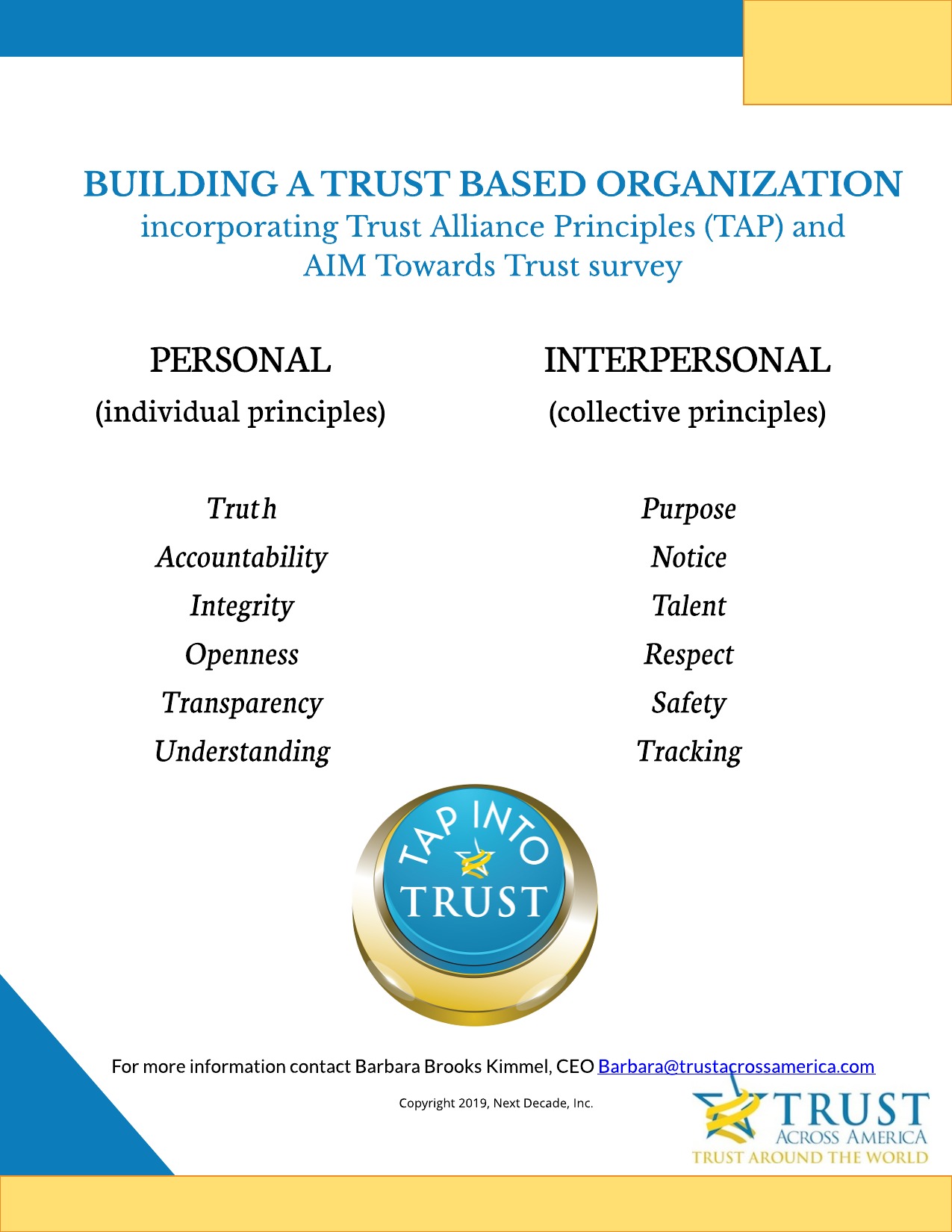 If you are still at the point of talking trust, it might be time to start acting on it. Dress down Fridays, four day work weeks, ice cream socials and "purpose" are merely work arounds. 
For more information contact Barbara Brooks Kimmel, Founder, Trust Across America-Trust Around the World
Copyright 2019, Next Decade, inc.